What We Do
Retention Range develops solutions based on open standards in line with Free Software Foundation and Open Source Intiative principles. We are part of the international open source development community participating in the development of softwares for personal and corporate use across sectors.

We mirror some open source resources to facilitate local and regional access. Our solutions enrich our customers by exposing them to the freedoms of open source.
We are a computer manufacturer of RETENTION Desktop and Laptop computers. Our Computer Assembly Plant is located in Gaborone, Botswana. RETENTION brand help retain money in your pocket.
We are currently manufacturing the followinging range of computers:-
Retention classic – Open source operating system computers running Linux Mint for home and office use.
Retention Edu – Open source Educational Computers running on RETENTIONedu, an OS based on Ubuntu. These computers are for schools and students at home.
Retention Legacy – Proprietary operating system computers running Microsoft Windows for home and office use
We are also a computer distributor. We distribute RETENTION products and various computer products from our partners.
See RETENTION brand and Retention Range Profile brochures for more.
Philosophy
Retention Range (Pty) Ltd is a Botswana ICT company headquartered in Gaborone. The Company's philosophy is anchored on Software Freedom. This freedom is realised through the use of Open Source Solutions. Open Source Softwares present a more cost effective solutions due to their liberal licensing model. This positive retention range in software purchase costs is the untapped potential that Enterprises and Governments must harnesss.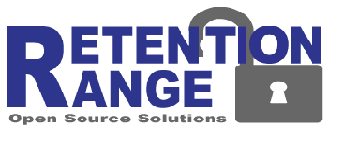 It is important that you are empowered by your software solutions to meet your business needs. Open Source softwares give you the flexibility and control over your computer solutions thus providing a more favourable environment for your business to grow to greater heights.
Our vision is anchored on the four software freedoms:-
The freedom to run the program, for any purpose.
The freedom to study how the program works and adapt it to your needs.
The freedom to redistribute copies so you can help others.
The freedom to improve the program and release your improvements to the public, so that everyone benefits.
We also actively support the on-going Global Open Hardware, Open Data and Open Document Initiatives.
Join us as we promote these platforms that will enable all nations to participate in the 4th industrial revolution.
Mission
To enrich enterprises by exposing them to the freedoms of open source
Vision
To have Free Libre Open Source Solutions (FLOSS) in use across all sectors of the economy
Values
Customer Centric
Botho - Ubuntu
Openness
Software Freedom